 MAX. DELIVERY TIME: 19 DAYS CREATE YOUR OWN CUSTOM PAINT BY NUMBERS
Customized painting by numbers is, by any means, a great way to recreate your favorite memories on canvas!
You can use a photo or any design to create your own paint. It might be a photograph of your family, house, pets, favorite ice cream, or anything you love and want to keep in your memories.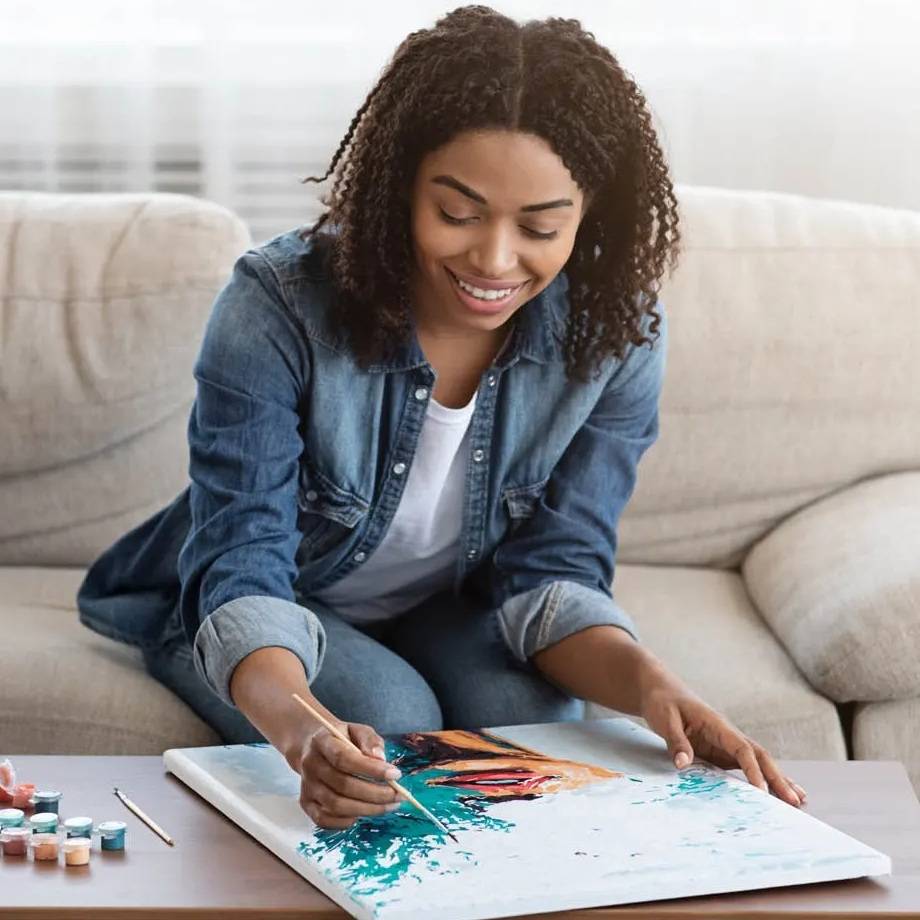 GIVE YOURSELF A BREAK AND BECOME AN ARTIST!
Our store specializes in the production of unique canvas paint by number kits. Whether you are looking for a meaningful gift for your loved ones or simply seeking a way to spend a cozy evening at home – seek no longer!
Paint by numbers will serve you a great deal as an easy yet cheap solution! If you are looking at where to buy paint by number kit, check out our shop page. We also have some great paintings on sale: